A variety of adaptable spaces are currently available for community use in our newly refurbished church, parish hall and Church Centre on Quakers Road.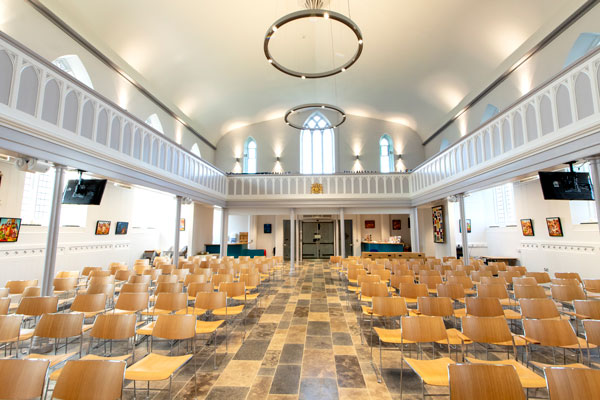 The church can comfortably seat 300 (100 upstairs in balcony and 200 downstairs) and is proving a popular venue for theatre productions, concerts and choirs.
Tables and chairs can be arranged for informal gatherings such a conferences or fashion shows.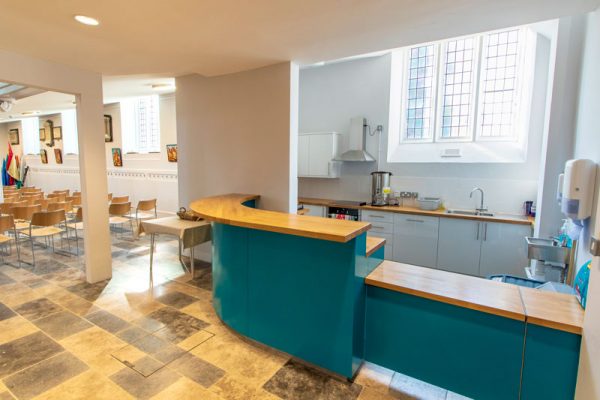 The new kitchen facilities make it possible to offer simple buffets and refreshments which are ideal for receptions after weddings or funerals for example.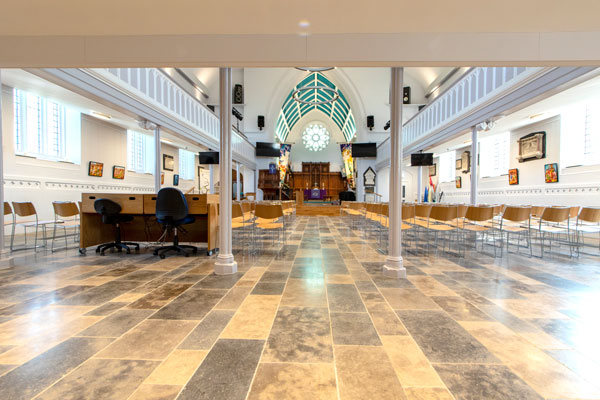 The walls provide ideal hanging space for art exhibitions and displays.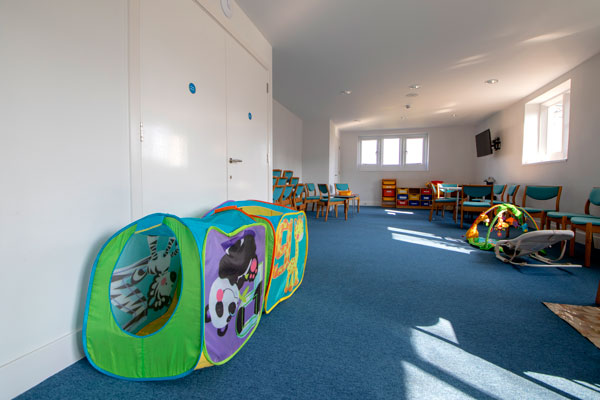 Our garden room offers a light, warm carpeted space for smaller meetings of up to 30 people, and can be hired separately from the main church. It has a tea/coffee point and toilets with disabled and baby changing facilities as well as an adjustable TV screen. It is a safe space for toddler groups etc.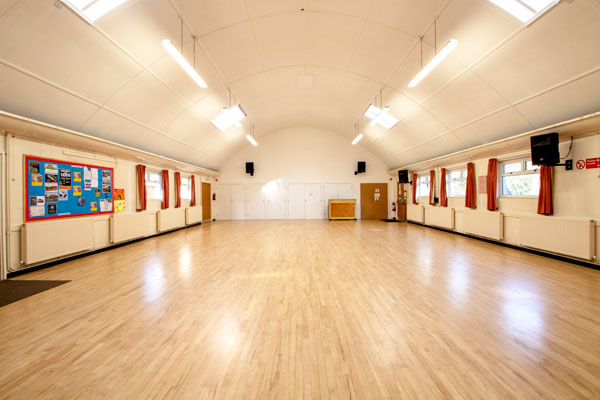 The parish hall could seat 180 but can be made suitable for all kinds of events including toddler groups, exercise classes, crafty activities, parties, discos, table top sales, film clubs and the like.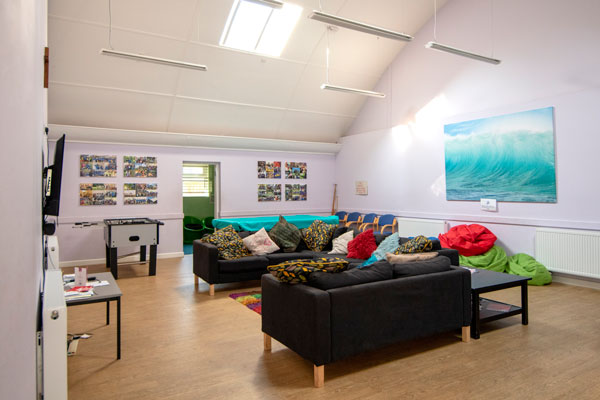 The Church Centre on Quakers Road, Bromley Heath is similar to the parish hall but is a little smaller (seating up to 150). It is ideal for gatherings such as the Women's Institute (WI), uniformed groups, children's clubs, lunches for senior citizens etc.
Both halls are served by well equipped kitchens and independent car parking.
Reviews
Stunning venue – light and airy, gorgeous teal vaulted ceiling and fantastic acoustics. Very uplifting atmosphere – exactly as a church should be!
Jo Young
Best church in terms of sound and style I've sung at in all my time with Riff Raff.
Owen Richards
Terrific venue for a choir – a smaller version of St George's.
Pat Monday
More information
If you would like to make a booking or find out some more information please contact Maggie Nichols t: 07790 250 853