We have received the January 2021 newsletter from Pastor Misa Hiorescu in Moldova. Christ Church supported the building of the church where he is the pastor through a tithe gift taken from donations to the Building4Life project.
Pastor Misa Writes: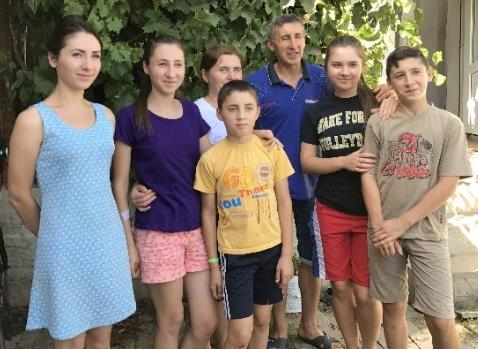 We greet you in Lord Jesus name, dear brothers and sisters!
From the beginning I'd like to thank you for everything you do for us and our Church.
A few things about our family – we're all at home. Even Antonia has come home from UK. She has online lessons – she is in the first year at University in London. Diana is at home too, also because of the pandemics – she has online classes. She is 12th grade at a high school in Romania. So we enjoy these times as long as we have them.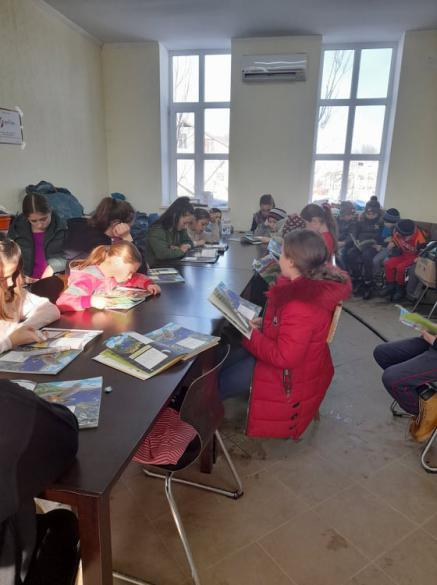 Our Church gathers together every Sunday. Because of the pandemic, we ask those people who feel ill to stay at home. Every Saturday, I have a Bible study with the children and after that we invite on of the Church's neighbours to coffee and we talk. So up until now we invited Rodica, Mariana and Veta. Please, pray for them that everything they heard would bring a change in their lives.
One Sunday, a sister from our Church brought her sons. Maxim is 30 and Dima is 27. They said that they read a book and were searching for God.
We also did some visits. We went to see a family where the husband is paralysed and stays in bed. His name is Ion and he can't talk. For the whole period of our visit we told them about the Lord. He couldn't tell us anything, but he cried for the whole time we talked to him.
We'd like to thank you for praying for us and our Church.
Here are a few prayer requests:
Pray for our Church to burn for Christ.
Pray for our family.
Pray for Rodica, Veta and Mariana – that the Lord would start in them the desire to look for Him.
Pray for the Day Care Centre – that the Lord would work in these children's hearts at this young age and that they would be obedient to the Lord.
Pray for Ion who is ill – that the Lord would search him in the situation he is now.
Pray for Maxim and Dima to find what they're looking for, i.e. they'd find Jesus.
Much love, Mihail Hiorescu