Our All Age Pentecost service this Sunday 31 May morning at 10am on the Christ Church Downend YouTube channel has been partly inspired by this brilliant painting by Edgardo De Guzman. Here is the painting: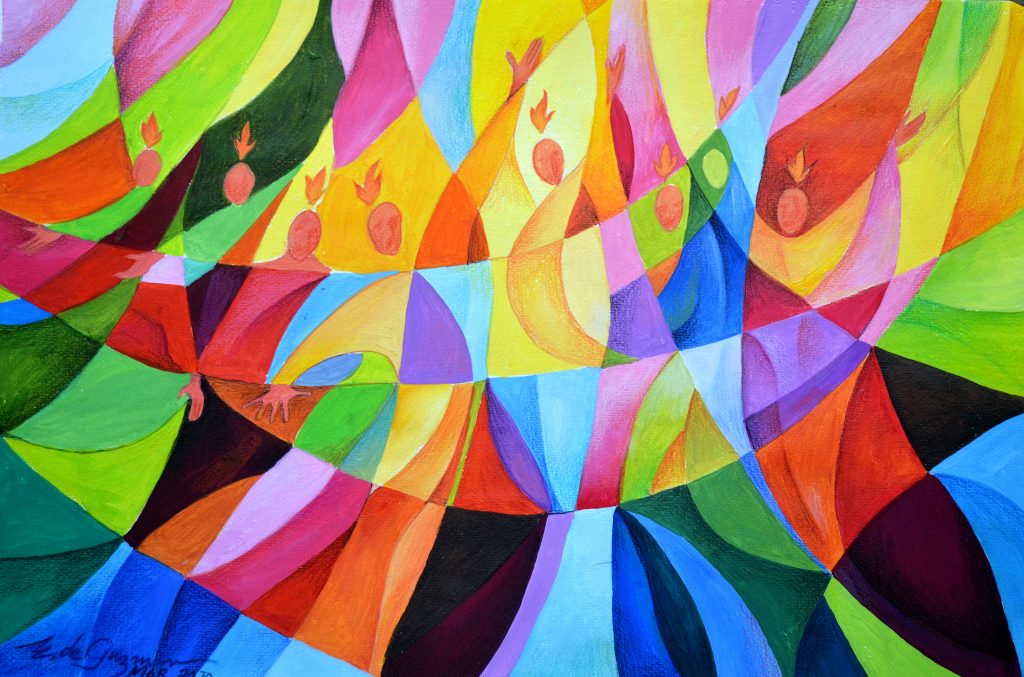 Our children & families have been busy this week getting involved in different parts of the service, sending in photos and filming parts of the service for us. The young people are leading the prayers and there's a very exciting surprise too for everyone.
Art is a great way to worship too. So if you or any of our children would like to colour a line drawing of the picture either during our service or afterwards, you can download a line drawing of this painting OR a simpler picture in the style of De Guzman and have them ready, along with some crayons, ready for Sunday morning.
Line drawing: the whole painting ready to colour in: line drawing pdf
Simplified "Joy" drawing suitable for younger children: Joy pdf
Please do share photos of your artwork inspired by our Pentecost Service to Helen Buick so we can share them on our social media and here on this blog post too.