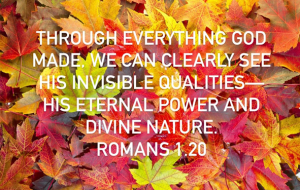 Our opportunity to unite in prayer for a full 24 (+1) hours is here again this coming week with One Church One Day, 19:00 Friday 3rd November to 20:00 Saturday 4th November. There are so many things to be praying about. The 
OCOD
 board will be in the parish church building this week but we can also book an hour of prayer using the following link. 
https://signup.24-7prayer.com/signup/ea8c82
  It's a great encouragement to know that people are praying. We can pray anywhere in all sorts of ways, but this month we have the added option of praying in the parish church building from 8-10pm on the Friday, and 7am-7pm on the Saturday, where there will be prayer stations to help us engage with prayer.
OCOD
 will begin at 7pm on Friday evening with Prayer & Praise Together. Join in with the following link 
https://us02web.zoom.us/j/82670522846
 (Meeting ID: 826 7052 2846). The Mission Focus for November is Open Doors and Ann will kindly lead us in prayer for the persecuted church around the world. Ann has forwarded the attached Open Doors prayers for Israel and Gaza, Vietnam and Iran.
Also, there will be an extra hour of 

OCOD

 7-8pm on the Saturday at the parish church building for an in-person Prayer & Praise Together. 
May we all enjoy our time with the Lord, being consciously present to the God who is constantly present to us.
Love and Prayers
Diane x