We have received the September 2020 newsletter from Pastor Misa Hiorescu in Moldova. Christ Church supported the building of the church where he is the pastor through a tithe gift taken from donations to the Building4Life project.
Pastor Misa Writes:
Lord's peace, brothers and sisters!
Three months have already passed and I'd like to tell you about the events that took place until September, when children started school and we're happy the authorities allowed children to go into classrooms.
We're happy to be able to gather at the Church building each Sunday at 10.00am. We decided to meet once a week with the children from the Day Care Centre. We can't give them food, but we give them sweets and juice.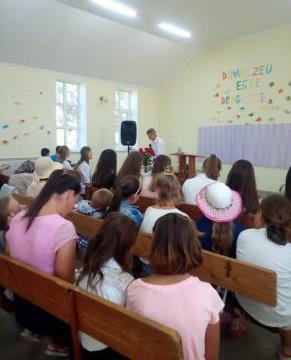 On the 23rd August, a young family brought their new-born baby for dedication, we were happy with the decision they made.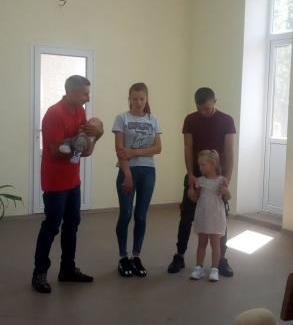 On the 30th August, we organized a baptism celebration, two young women decided to make a covenant in front of God. We were really happy with their decision. Please, pray for them to stay strong in faith. Their names are Olea, 18, and Anastasia, 17. They're sisters.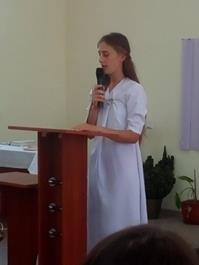 Prayer requests:
Pray for our village – that people would answer God's calling.
Pray for the children from the Day Care Centre that they would understand God's goodness.
Pray for that young family who dedicated their baby. Their names are Stefan and Nicoleta. We'd like for them to follow God and raise their child in the Lord's love.
Pray for Olea and Anastasia – that they would stay close to the Lord at every moment of their lives.
Pray for me as a pastor – that the Lord would give me revelations so that I would have nothing from me, but everything would come from Him.
Pray for our Church – that each member would have the Lord search them and be a living Church.
Thank you for everything you do!