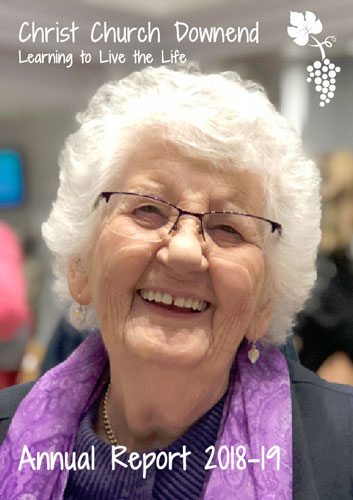 Find out what's been happening in the life of Christ Church over the last 12 months in our annual report 2018-19 (Pdf, 1.5mb).
If you would like a hard copy of the annual report please contact the Parish Office tel: (0117) 908 9867.
Annual Parish Church meeting
Our Annual Parish Church meeting is on Wednesday 10th April 7.30 pm.
Come and celebrate what God has been doing over the past year! At this meeting we look back and see how you have all played a part in building the Kingdom here in this community, and we elect members to represent us on our governing body the PCC.
There will be a time of worship and stories to bring alive where the Spirit has been at work, as well as matters of business and a chance to ask questions.
The body of Christ Church is made up of individual members including you: each person really does make a difference so we would love to see you all there.