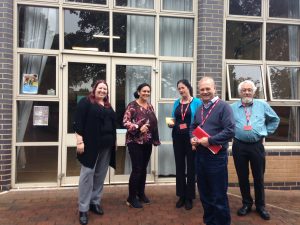 Plans are being made for our move and where we will be worshipping from November onwards. This week we had a significant meeting with Pippa Osborne Headteacher at Christ Church Junior School and her team, where we will be welcomed for our 10.30am services during our Building4Life project.
We are so very grateful to Pippa and Christ Church Junior for the warm welcome being extended to Christ Church.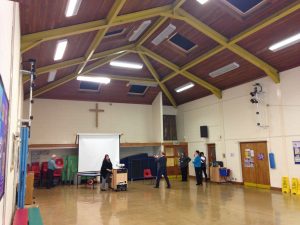 The final details are being put in place, and for those who are at all worried,  there will be plenty of people on hand to ease the move, give directions and more. But for now, if you haven't seen inside the Junior school hall, here is a little snapshot!