News from Moldova: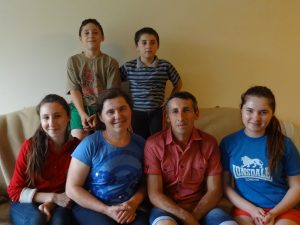 We have recently received news from Misa, the church leader in Ursoaia, who is linked to the mission organisation called Transform Europe Now (TEN). You can read the November issue of the TEN partner newsletter, where he describes some of his recent encounters in Pelinei, Moldova. It includes specific prayer points for us and is sent with thanks to Christ Church Downend for our continued support* for Misa's ministry and the church build in Ursoaia.
Source: atlasceramics.co.uk.
*Members of Christ Church are funding the building of a new church in Ursoaia through a tithe on donations made to the Building4Life project in Downend.
Latest photos from the project